Dedicated to Heritage Conservation: 1 Derby Gate
Stonewest News

By Jamie McCarthy, Technical Manager, Stonewest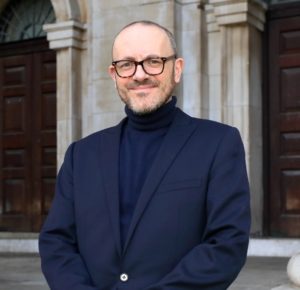 We are incredibly proud to share this valued feedback following the fantastic results of the 1 Derby Gate project:
"I was impressed with the recent facade cleaning work by Stonewest Ltd at 1 Derby Gate, London. The cleaning work is a very good example of conservation cleaning at its best. Well done to all those involved with this project.
"The Portland stone elevations have been carefully cleaned to remove superficial atmospheric soiling and airborne debris to reveal the natural weathered stone colours. This includes the subtle grey and grey-buff colours and shading on limestone surfaces which are sheltered from natural rain washing processes. Where surfaces are partially exposed to rainwater washing across the stone, natural streaking caused by dissolution of the limestone by the acidic rain, results in areas of brighter white-grey colouring and subtle weathering patterns, texturing and variations in colour. Areas sheltered from the rain tend to be a slightly darker grey-buff colour which is characteristic of surfaces which are chemical altered by exposure to atmospheric pollution. It is so good to see this patina so well preserved by the cleaning process." Graham Abrey, Historic Building Consultant & Principal at Ingram Consultancy.
Working in partnership with Wates and the Parliamentary Works Team, this was a unique and dedicated project, made possible through the positive and effective collaboration of all the teams and experts involved including BDP, Historic England, ACON, as well as accredited Conservation Consultant, David Odgers.
In the early stages of the project we worked closely with David Odgers (Odgers Conservation), the Client's Conservation Consultant, to carefully establish a range of samples that were representative of the nature of the defects we were likely to encounter. There was a series of historic GBG marked-up elevation drawings showing identified defects, this being the original schedule at tender stage. We were tasked to demonstrate that our team was capable of successfully completing each particular repair item to the exacting standard required.
In collaboration with Historic England, we established a unique conservation philosophy for 1 Derby Gate; we agreed an appropriate finished result and established a sensitive and conservation-led approach to achieving this. We ensured that the integrity, value and heritage of the building were preserved and protected and that any work undertaken did not adversely impact its historic, unique character. We remained fully committed to this philosophy, which was maintained and adhered to throughout the 2-year project.
We were proud to be given the opportunity to work on this landmark building and demonstrate our capabilities, as well as our dedication to conservation with highly specialised ways of working.
Relationships are key to our success and this project is testament to this ethos with positive and effective collaborations with all the teams and specialists involved from start to finish. As always, we are incredibly proud of our Stonewest team for their superior skills and expertise, dedication to the philosophy behind this unique project and the outstanding work they delivered.